EY's Innovation Hub
Transforming the working lives of tax and finance professionals.
Platforms: Responsive web-app
Toolkit: Design system, User research, Comparative assessment, User testing, Balsamiq, Sketch, Invision, Zeplin
The challenge: Make every day tax processes digital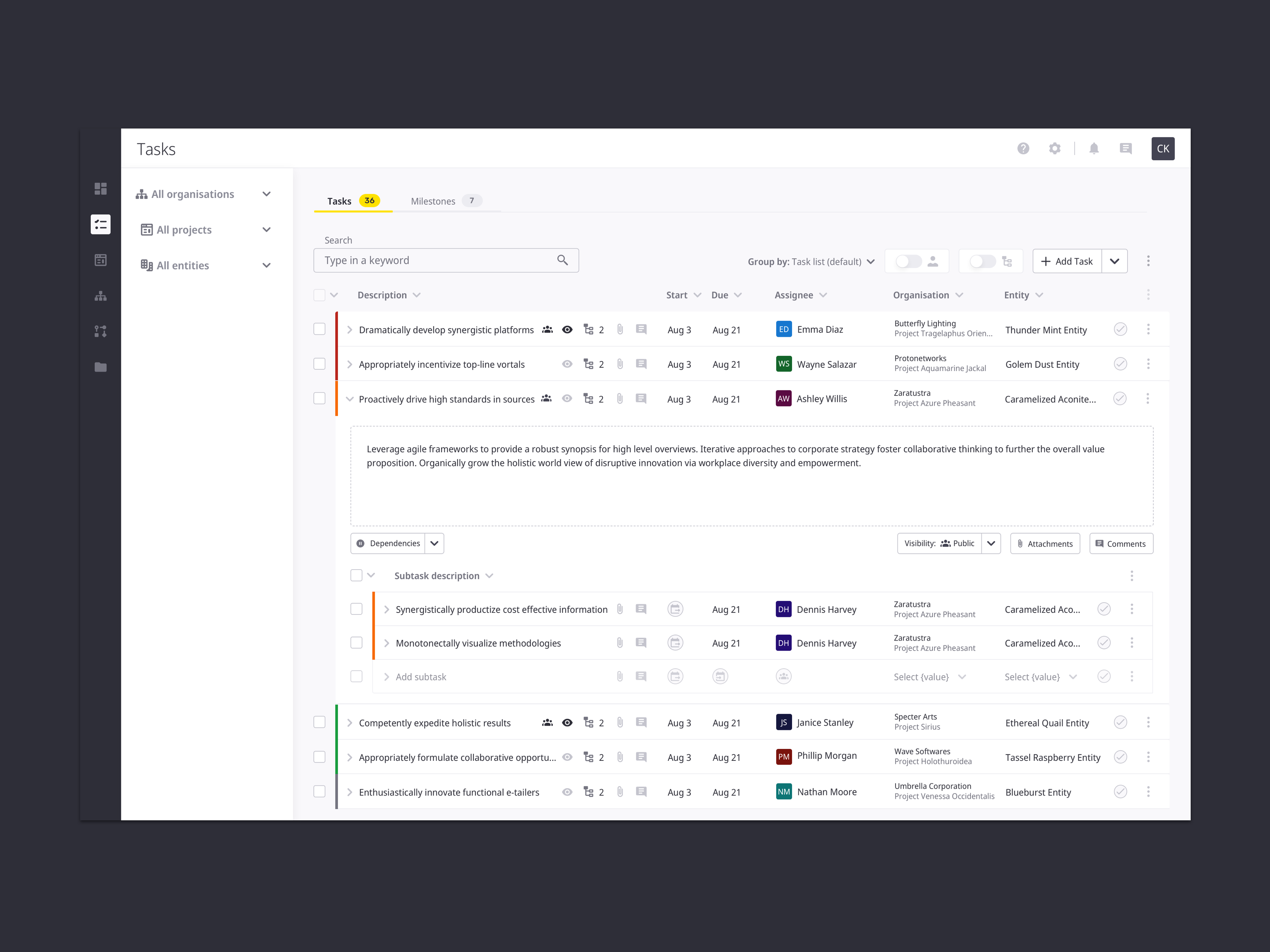 As the digital landscape is evolving, so do processes need to transform.
EY's Innovation Hub is an initiative of EY's wider digital strategy . Composed by a team of specialists, consultants and business analysts to develop tech solutions and transform the day to day work of finance and tax professionals.
IH's mission is 'Tax functions go digital'. Applying a digital innovation and design thinking approach, the team set out to create digital processes for everyday finance and tax functions. Day to day tasks such as corporate tax compliance, risk management, communicating with clients and marking complex accounting rules were all encompassed in a digital product. Custom made for EY's processes and highly focused on solving EY's tax professionals' needs.
I joined the TTT (Tax Technology & Transformation pillar) early on in this endeavour to make tax digital. Where I worked on new features, the creation of our Pollen Design System and their engineering implementation. All whilst working with EY's and our internal stakeholders.
My work with the Innovation Hub didn't stop at building new features, it also introduced UI audits, user testing and documentation that helped us set up and build our design system. Falling closely with EY's brand guidelines whilst keeping a modern, accessible look and feel.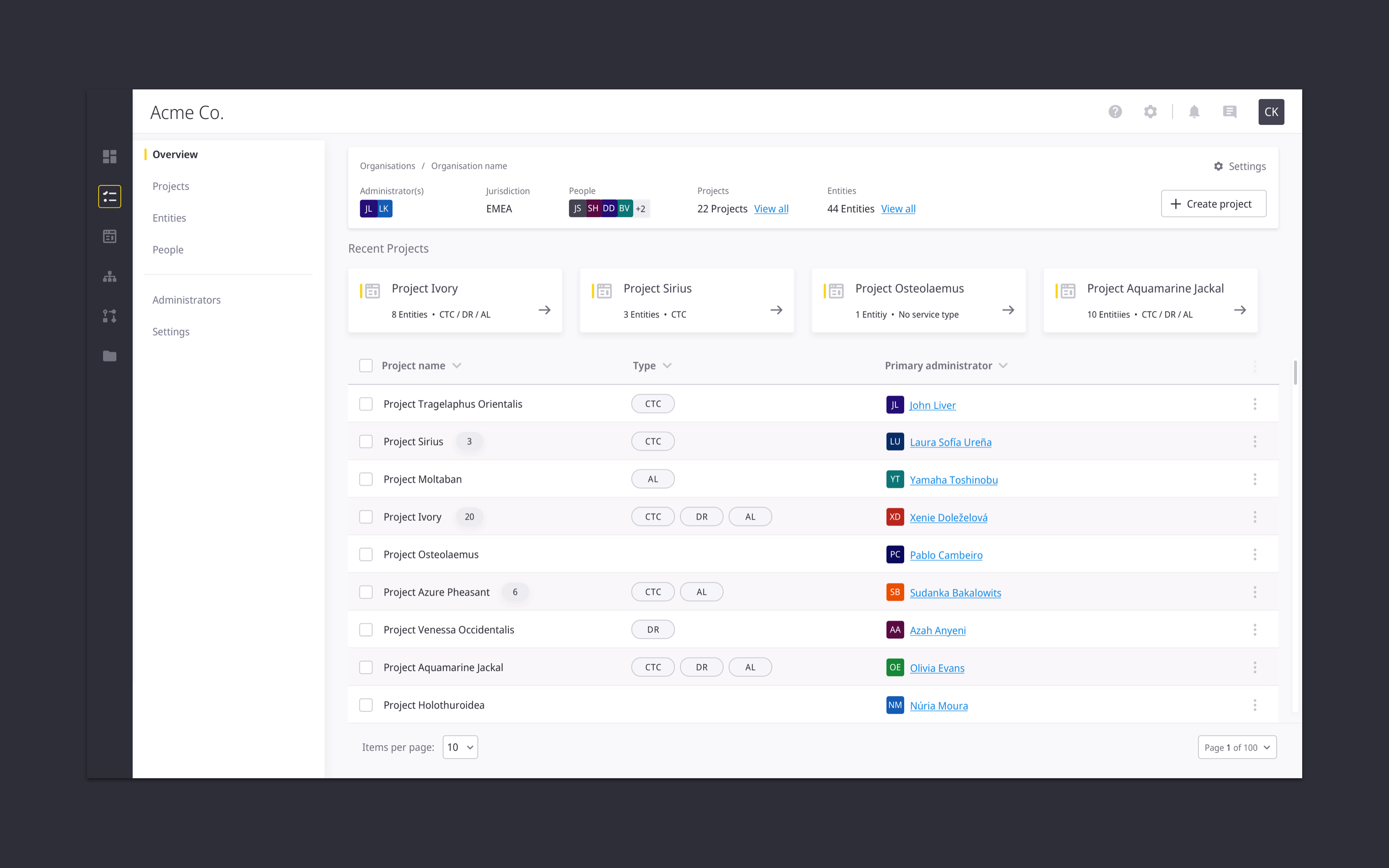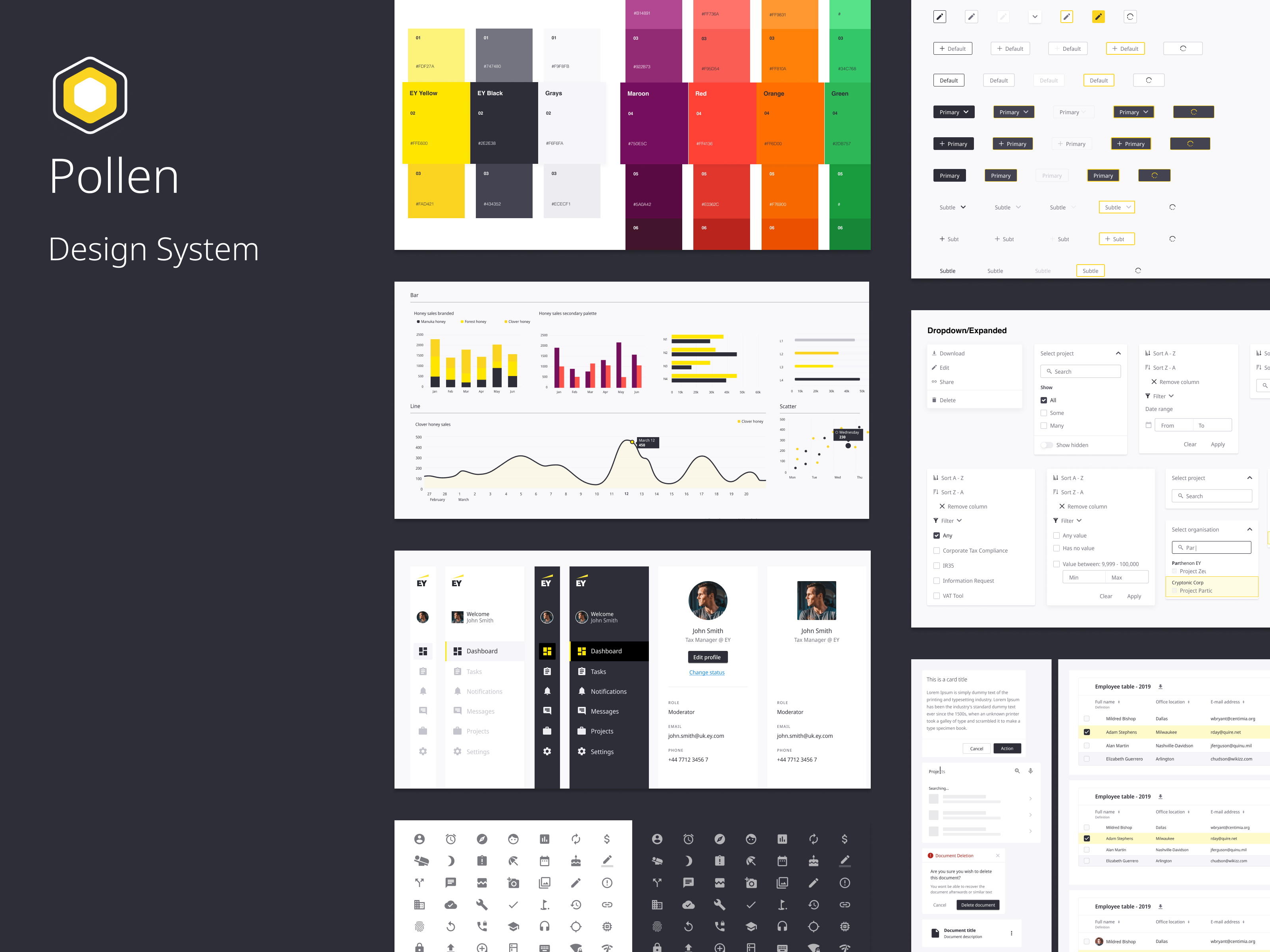 Back to Case Studies