Qatalog
The workhub for modern teams
Platforms: Responsive web-app
Tools: Design system, user research, comparative assessment, user testing, Figma
The challenge: Ideate, design and support a new suite of applications for distributed teams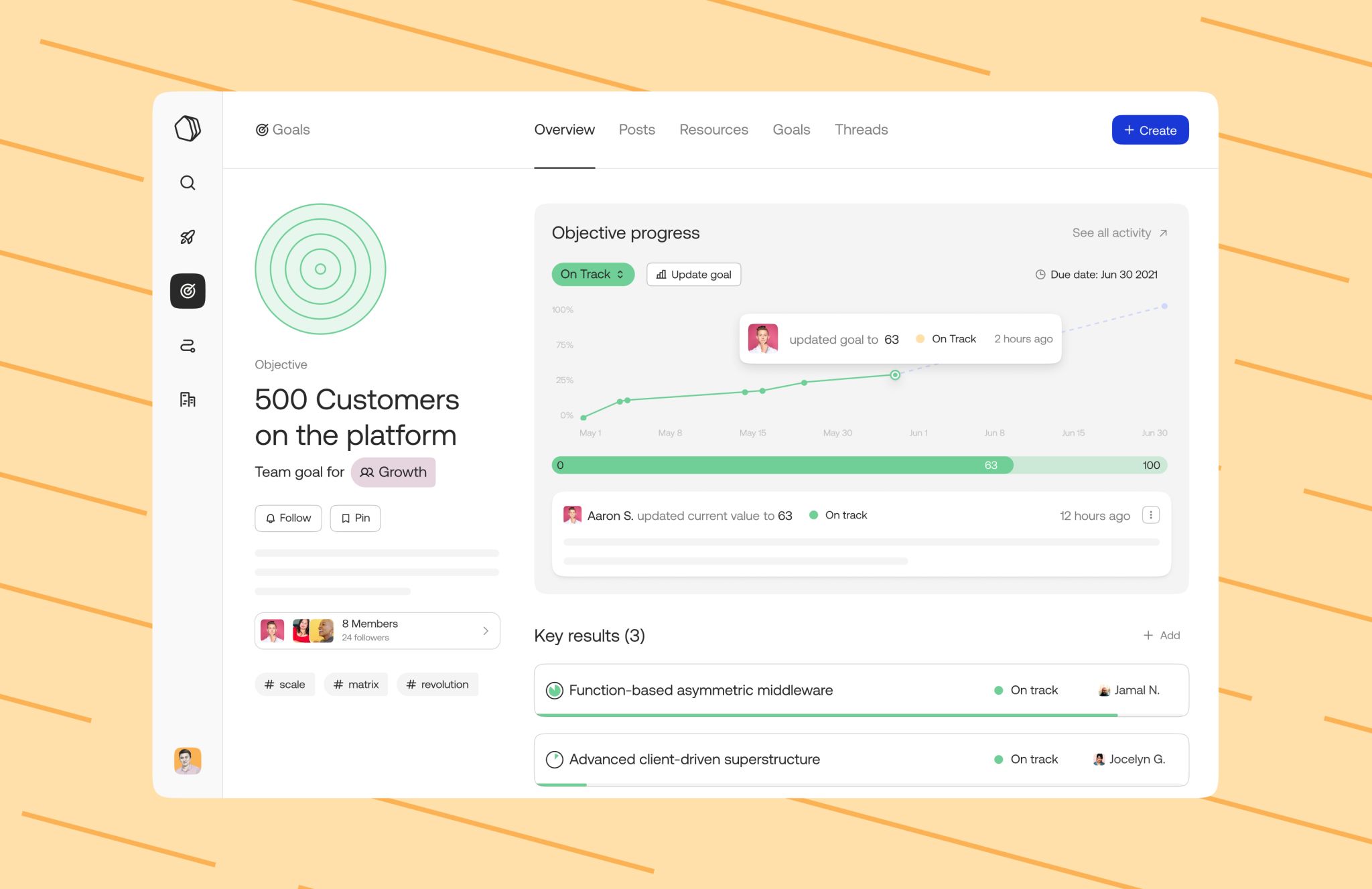 Gain visibility into all your people, work, and tools.
Qatalog is an app for distributed teams and asynchronous communication, helping companies centralise their work, automate processes and align on what's important. Qatalog gives great emphasis to remote work and has even partnered with Gitlab in their latest '2021 Remote work report'.
I joined Qatalog in its prelaunch phase to help design, test and document flagship features.
Traditionally, most of us are spread across multiple apps and products for our day-to-day work tasks. Qatalog's mission is to bring everything together under one workhub. Allowing users to connect their apps, create and manage projects, tasks, goals and automate their processes using step-by-step workflows.
The app doesn't stop there, as it also offers an interactive customizable dashboard to help people prioritise work and key inter-company features such as a company wiki and a full directory of people and teams.
Qatalog can truly revolutionise the way we work, soon after our launch it was voted Product Hunt's No.1 product of the day for July, 2021.
As a principal designer in the team I collaborated with product owners from initial ideas stage to continuous testing and development - including daily communication with product stakeholder and developers.
I worked on product features such as goals, dashboard visualizations, and communication tools. I also lead the design and UX in our first-mile experience, including sign-up and onboarding.
Beyond the product mapping, user-testing, prototyping and workshops I also helped establish the team's design system and documentation. Following lean UX principles and working closely with the development team to streamline QA and development of new features utilising storybook deployment and version control.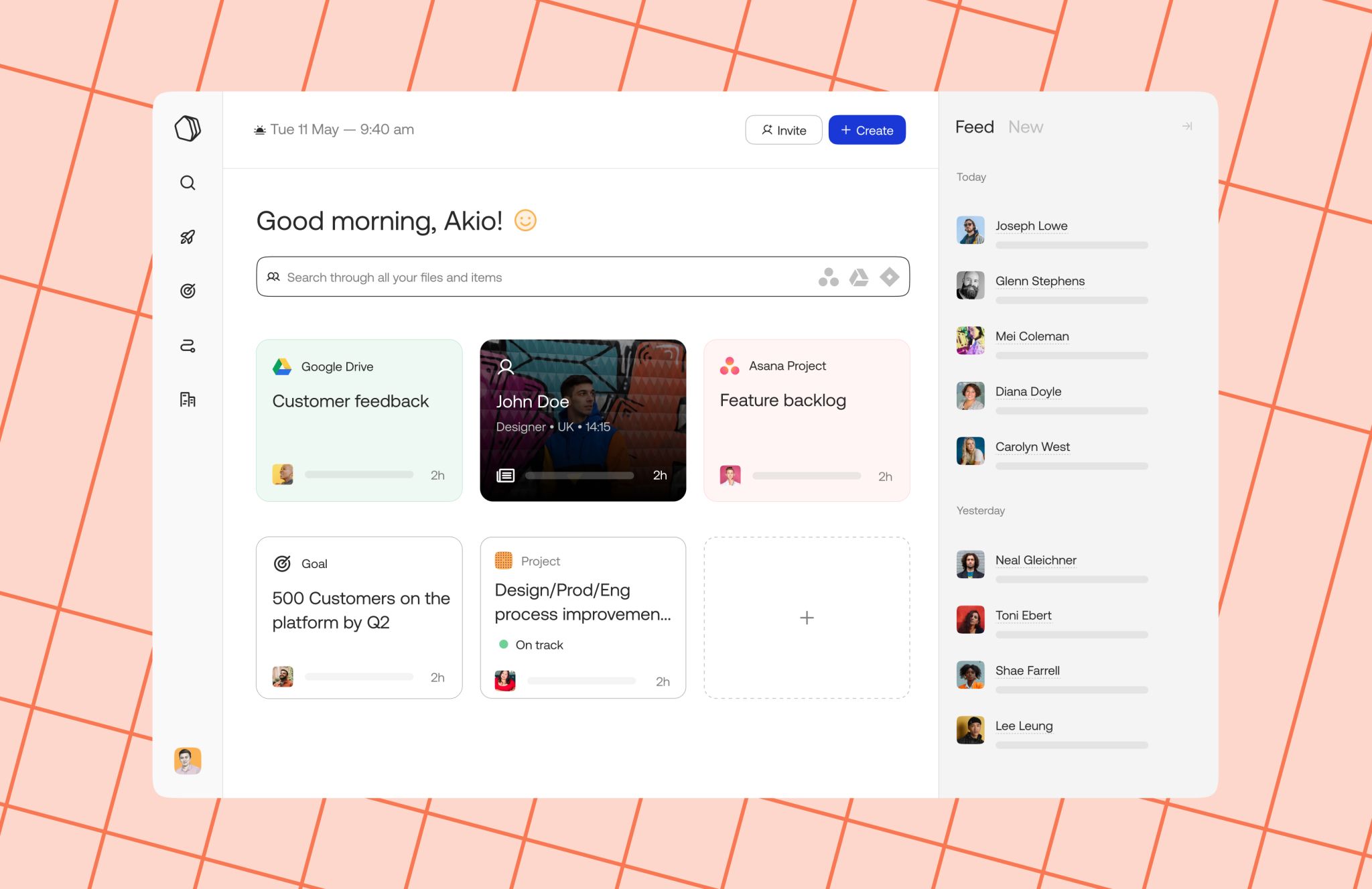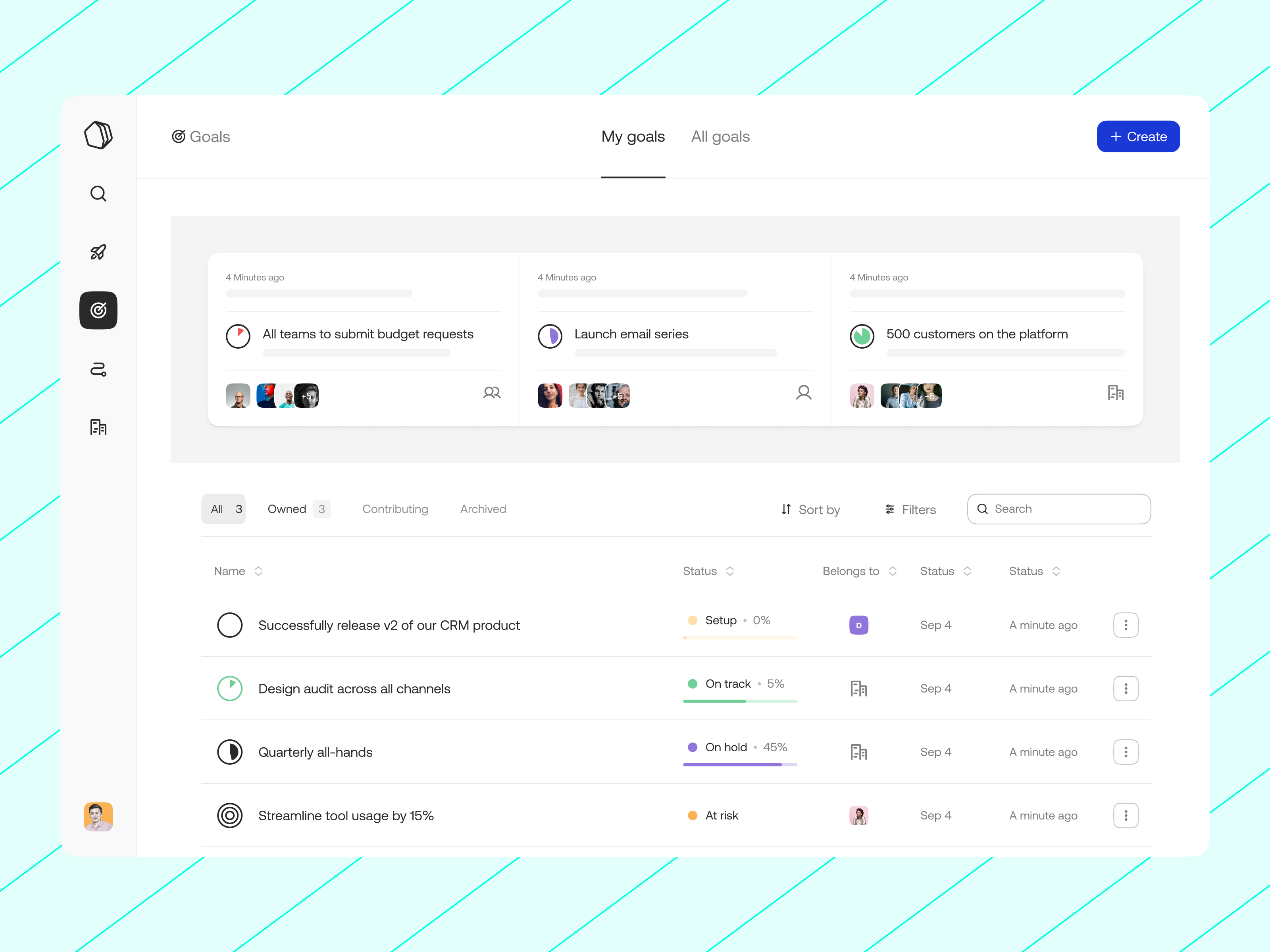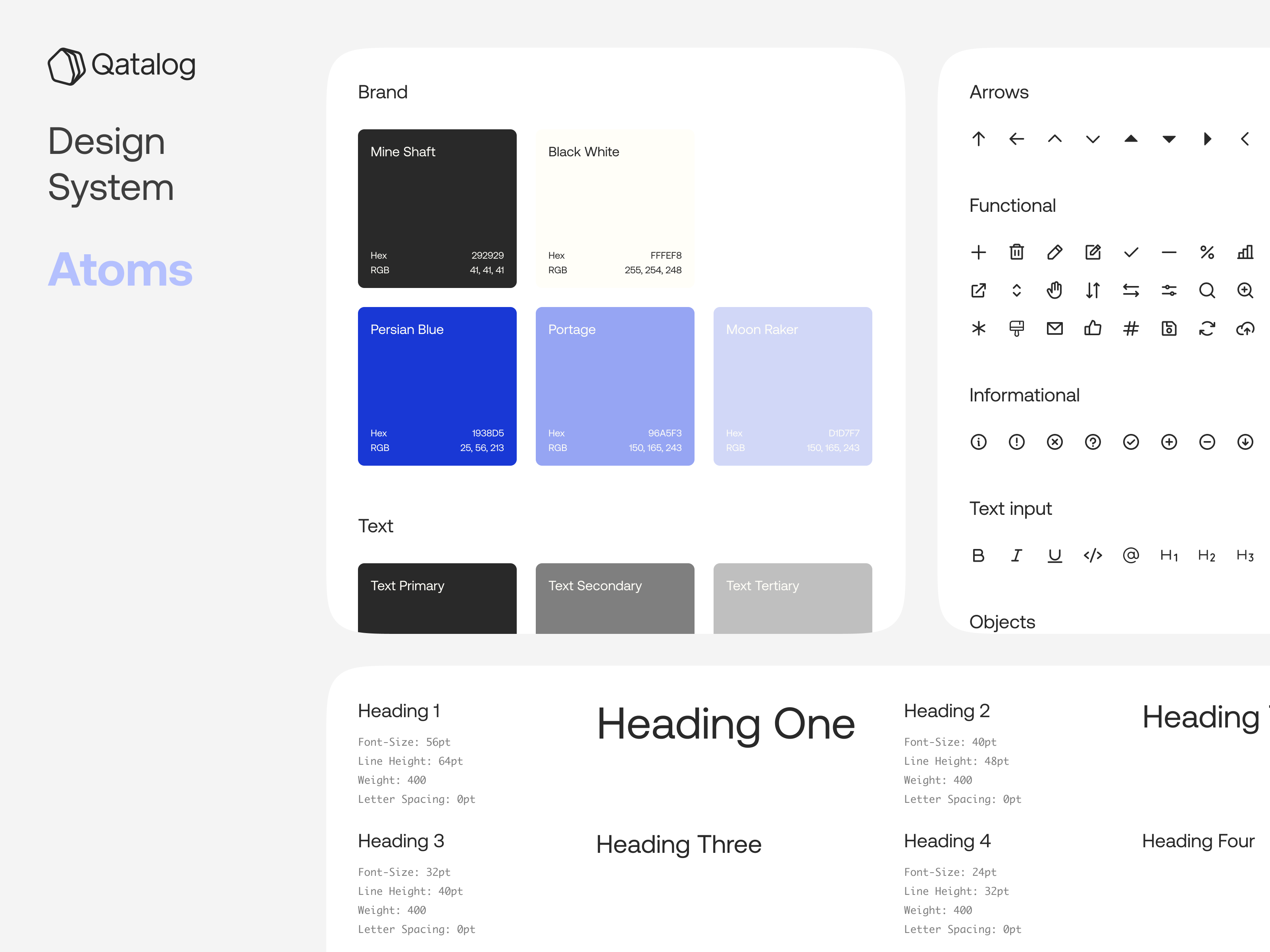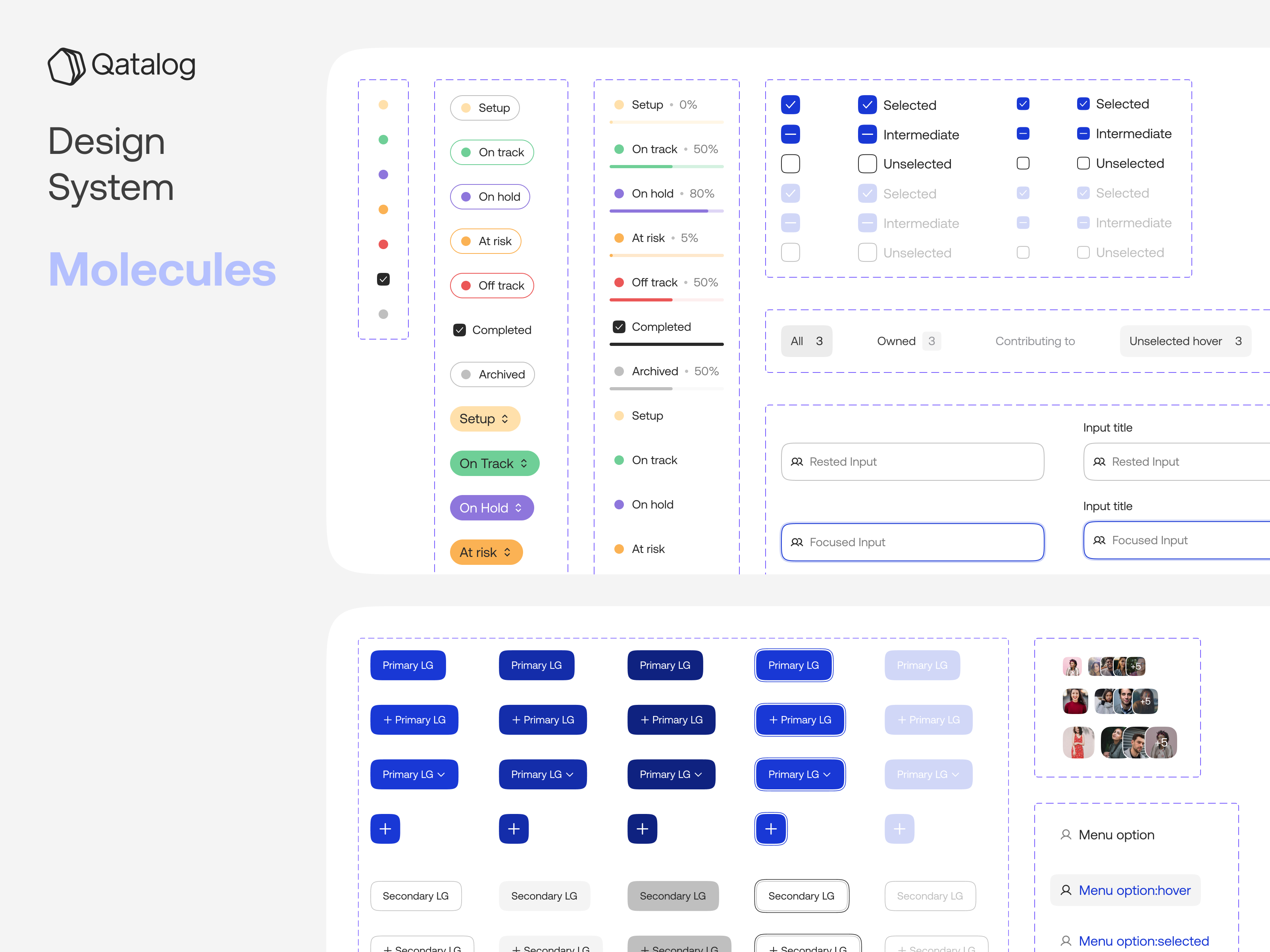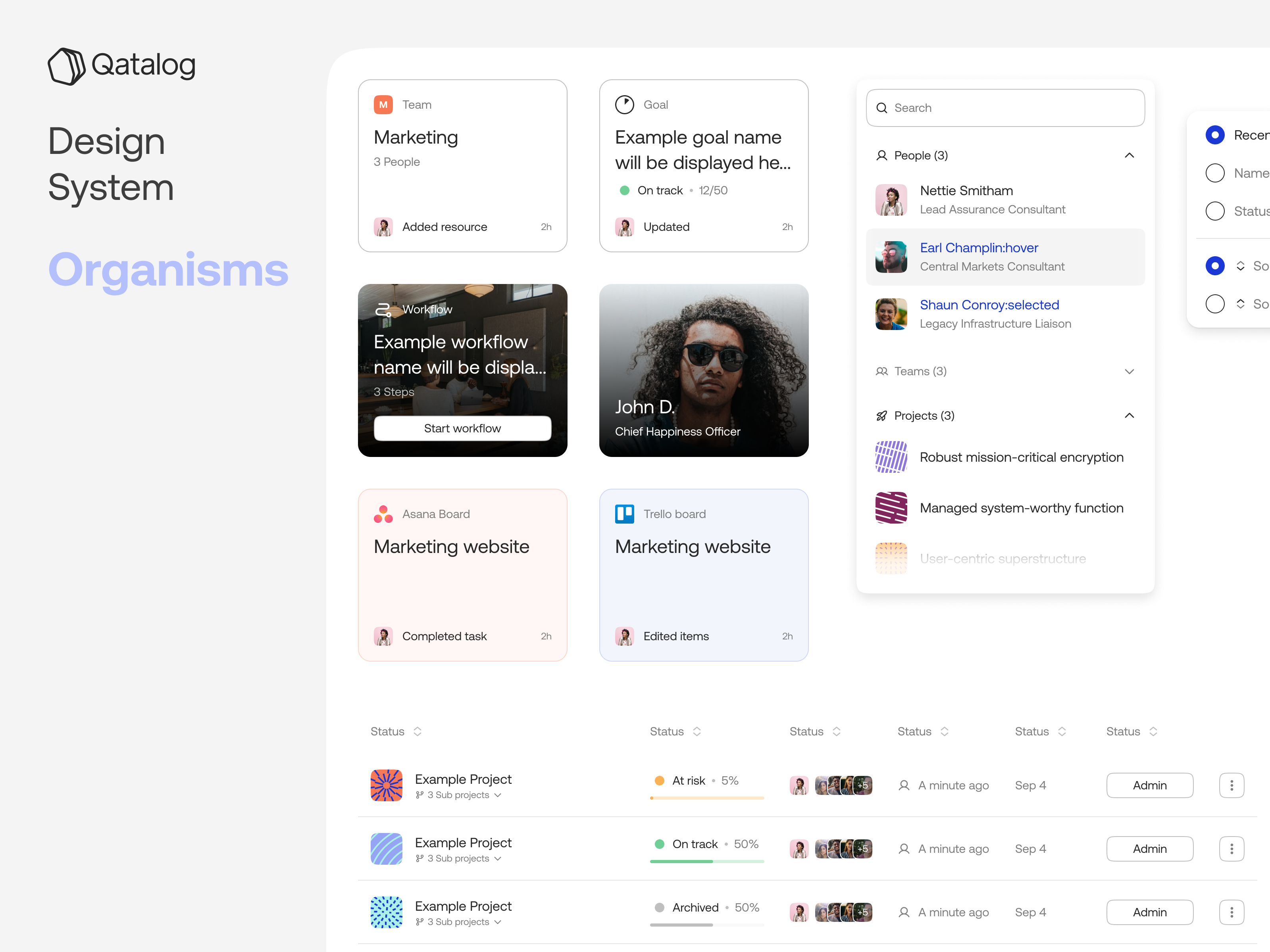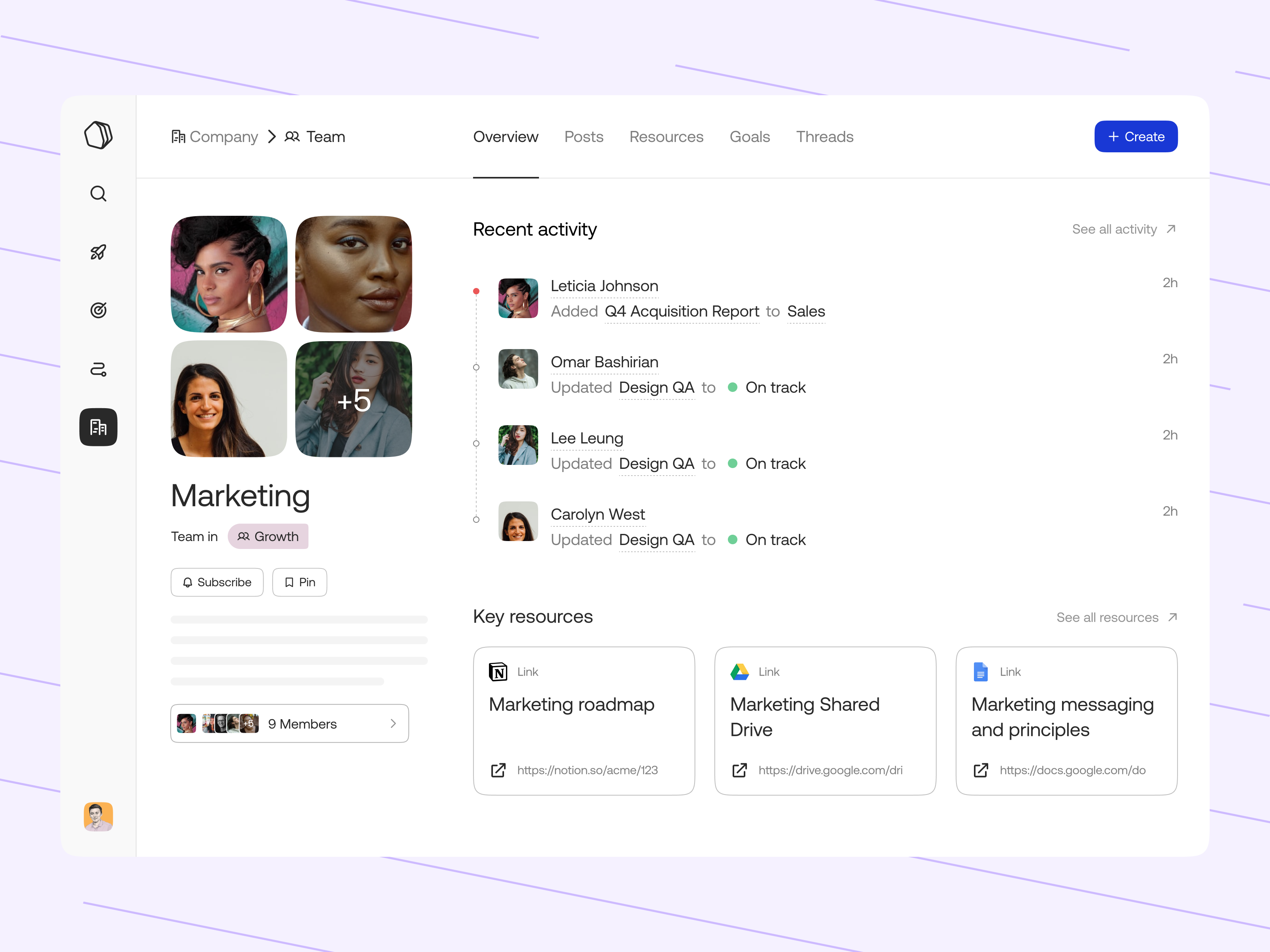 Back to Case Studies